Safecast is an international volunteer driven non-profit organization
whose goal is to create useful, accessible, and granular environmental data. All Safecast data is published, free of charge, into the public domain under a CC0 designation.
After the devastating earthquake and tsunami which struck eastern Japan on March 11, 2011, and the subsequent meltdown of the Fukushima Daiichi Nuclear Power Plant, accurate and trustworthy radiation information was publicly unavailable. Safecast was formed in response, and quickly began monitoring, collecting, and openly sharing information on environmental radiation – growing quickly in size, scope, and geographical reach. Before long we began monitoring Air Quality as well. Our mission is to provide citizens worldwide with the tools they need to inform themselves by gathering and sharing accurate environmental data in an open and participatory fashion.
Safecast has deployed an innovative model of rapid integrated development, including hardware design, software design, engineering and science, visual design and communication, and social design factors. From the start we have embraced open-source and open-data methodologies, along with new fabrication technologies, such as 3D printing, laser-cutters, and on-demand fabrication of components. We promote rapid, agile, and iterative development, and benefit from having a technically skilled pool of collaborators around the globe.
The value and credibility of Safecast data has been globally recognized. Our community is inclusive and non-partisan, comprising people of all ages and from all walks of life. Energetic outreach activities allow us to share our experiences with individuals and groups worldwide through frequent workshops, talks, and educational programs.
But most importantly, Safecast has enabled people to easily monitor their own homes and environments, and to free themselves of dependence on government and other institutions for this kind of essential information. We are happy to be playing a major continuing role in the emergence of technically competent citizen science efforts worldwide.
.
Safecast is apolitical
We take no position either for or against nuclear power. Our community is inclusive and non-partisan, bringing together people of all ages and from all walks of life. Outreach activities allow us to share our experiences with individuals and groups worldwide through frequent workshops, talks, and educational programs.
Safecast is pro-data
We're committed to giving people accurate information they can use to help make their own informed decisions. Safecast is funded by individuals, grants, and charitable foundations, however financial contributors and donors have no input on Safecast methods or mission.
Safecast is voluntary
Data is collected primarily by volunteers using Safecast designed hardware. We do not assign areas to be measured, rather each data volunteer is free to measure areas they consider worthwhile. Measurements are taken free of charge. Several layers of quality control are in place and best practices are followed, but no warranties or guarantees are provided.
At Safecast, we're proud that much of our work overlaps with the United Nations Sustainable Development Goals. The following goals are directly related to our efforts. Click on any icon for more details.
The Safecast Team
In response to Japan's tsunami and nuclear disaster of March 2011 a group of individuals came together in an effort to address a critical public need for open, accurate, and unbiased environmental data. Setting out to collect and publish useful data relating to the levels of nuclear radiation in and around the area of the disaster in Japan, Safecast was born.
Today our growing Safecast team continues to collect and publish environmental data from all over the world.
Robin Scheibler
Embedded Software
Tokyo
Kiyoshi Kurokawa
Advisor
Tokyo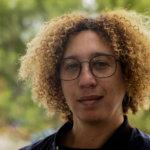 Angela Eaton
Team Americas
San Francisco
Andrew Todd
API Support
Tokyo
Karien Bezuidenhout
Advisor
Cape Town
Norio Watanabe
Education & Workshops
Fukushima
Beth Noveck
Advisory Board
New York
Jory Felice
Los Angeles Coordinator
Los Angeles
Kiki Tanaka
Translation
Tokyo
Zachary Chang
Intern
Taiwan
Joi Ito
Advisory Board, Co-Founder
Cambridge
Rob Oudendijk
Servers & Device Prototyping
Nara
Joe Moross
Jam
Chiba
Chiaki Hayashi
Advisor
Tokyo
Eito Katagiri
API Support
Gifu
Hugh Choi
Korea Outreach
Seoul
Tara Brown
Education & Outreach
Tokyo
Mat Schaffer
API Master
Gifu
Douglas Rushkoff
Advisory Board
New York
Jun Murai
Advisor, Keio SFC
Tokyo
Nick Dolezal
Maps & Apps
Missoula
Azby Brown
Lead Researcher
Yokohama
Andrea Polidori, Ph.D.
Advisory Board
Los Angeles
Yuka Hayashi
Design Thinking / Kittychan
Nara
Andrew Norcross
Word Pressing
Tampa
Toshikatsu Watanabe
Outreach & Advocacy
Fukushima
Jun Yamadera
Outreach & Technical Support
Aizu Wakamatsu
Cesar Harada
Safecast Asia
Hong Kong
Edouard Lafargue
Android App Development
Palo Alto
Mark Frauenfelder
Advisory Board
Los Angeles
For a more detailed history of Safecast's early days, please read this.
(Safecast is a registered trademark and can not be used without permission.)